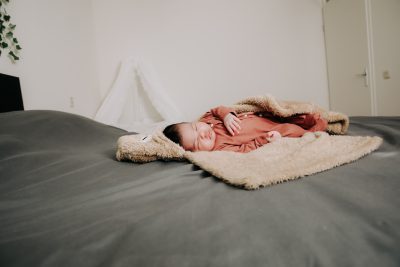 Isis Kraamzorg
Confident
By the end of your first week postpartum, you'll be feeling confident about your new role as a parent. And that's all thanks to Isis' maternity nurses!
What does a maternity nurse do?
Isis' maternity care services actually begin during labour. Your maternity nurse will assist the midwife during labour if necessary. If you give birth in hospital and the maternity nurse was not present at the birth, he or she will come to the hospital around the time that you are being discharged and do a 'warm handover' with hospital staff. You and your partner will be there. This ensures that your maternity care aligns with the care you have received in hospital.
The goal of maternity care is to give you and your partner the confidence to care for your baby independently and get into a daily routine.
Your maternity nurse will also:
Closely monitor both the baby's and your health and carry out daily medical checks.
Discuss your postnatal recovery and your baby's development with the midwife.
Provide general care for your baby and give you tips, information and advice.
Helps your partner and other children where necessary, as our maternity care services are here for you and your family.
Perform a number of jobs around the house. Ensure a good level of hygiene is an important aspect of maternity care that helps prevent infection. These tasks include changing the beds and cleaning the sanitary facilities.
Provide information on breast feeding and bottle feeding. She will help you and your partner breastfeed and/or bottle feed your baby. In order to help you, your partner and your baby to bond, maternity care focuses on 'developmental care'.
Enjoying this special time, getting pampered and relaxing are also very important during the postpartum period. Your maternity nurse can support you with this, for example by making you a nice lunch, preparing your daily portion of fruit and receiving any visitors.
Maternity care: costs and hours
How many hours of maternity care am I entitled to?
Maternity care is covered by your basic insurance. As standard, you are entitled to 49 hours of maternity care spread over eight days. These hours can be distributed flexibly. You will discuss the hours with your maternity nurse. In some situations, you will be able to get more maternity care hours, for example if feeding is not going well or you don't feel confident enough yet. In consultation with the midwife, the maternity nurse can indicate that more care is needed. If the pregnancy results in multiple babies being born, you will be entitled to two extra hours of maternity care per day.
How much does maternity care cost?
Isis Kraamzorg has contracts with all health insurers, and your health insurer will reimburse almost 100% of maternity care costs. You pay a statutory personal contribution for each hour of maternity care provided. This personal contribution only applies to maternity care provided after childbirth. In addition to the standard 49 hours of maternity care, you can buy additional maternity care from Isis Kraamzorg at a rate of €37.50 per hour. Unless you have a medical indication for this, unfortunately these hours will not be reimbursed by your health insurer.
Isis kraamzorg bij jou in de buurt?
Vul je postcode in en check direct of onze kraamzorg ook bij jou in de buurt beschikbaar is
Isis kraamzorg is beschikbaar bij jou in de buurt
Schrijf je nu in
Aanmelden
Buiten werkgebied
Helaas, Isis kraamzorg is niet beschikbaar bij jou in de buurt